Asking Questions About Digital Marketing
"What would be involved in getting my site to rank well on google?" my client asked. I was in the process of developing a web site for this client's new business, and quite pleased to hear this. Whenever I get asked questions like this, I am excited to share the abundance of growth digital strategy can provide. Both new and seasoned business owners ask how they can use the online space to grow their business. The answer, in short, is digital marketing. So what is digital marketing? Before I share my definition, let me give a little more context.
Many of my clients come to me to start the process of building an online presence. Getting a web site built is one of the first steps. They are rightly curious about what their next step should be. Which digital strategies can they use to promote their products and services on the web? Certainly, this is an important question, since that's where people spend a major portion of their time.
How I Define Digital Marketing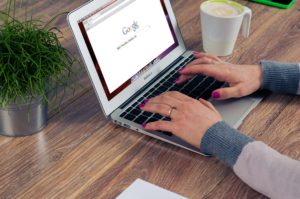 With these questions, I usually hold myself back from delivering a full-on training on digital marketing. To me, this is such a loaded question, but one that I relish! The answer has a lot of depth and often remains underutilized. Here's how I would define it, trying not to be too vague or overly simple.
Digital Marketing is using online tools and strategies to grow businesses and promote their products and services.
Next, let's talk a little bit about who can benefit from using digital marketing.
Who Can Benefit From Digital Marketing?
I would venture to say every brand and business will benefit from employing a digital marketing plan. What about brick and mortar businesses, or those that require in-person interactions? Absolutely! The barrier between any business being able to grow and function online has been disappearing rapidly as technology has evolved.
As I'm writing this post, many businesses and individuals have been forced to work completely online. We're all quarantined at home. I have seen many creative solutions for businesses in implementing new online strategies. Can you think of ways that you could move your business online? What if you had no other option? You might find that online content opens the door to better growth. 
Regardless, growing a business involves creating awareness, building an audience, establishing authority and loyalty, generating leads, and increasing sales. Digital marketing helps in all of these areas. Now, let me share of few examples of digital marketing, perhaps you are already using some of these types!
Digital Marketing Tools and Types
Growing a business employs many different digital/online tools and strategies. I'm going to talk briefly about three of them here.
No. 1: SEO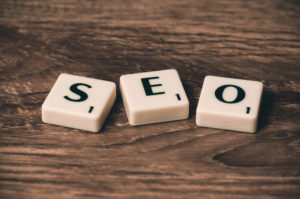 When my client mentioned ranking on google, they were referencing SEO (search engine optimization). To build an audience or customer base for your business, you need a way to get found online. One of the largest strategy types used is SEO.
How does SEO help? It is not enough to just build a web site. What good will a site or online presence do for your brand or business if no one finds you? I see many content creators and business owners get stuck figuring out how to be discovered online. They might have amazing content or products, but lack the knowledge of how to generate traffic. This is where SEO comes in.
We find and navigate online content by searching with tools like google. By optimizing online content with SEO, a business can rank highly in search. For example, we can analyze search volumes of keywords and implement them strategically throughout the site content. SEO plays a role in many other digital marketing strategies. This includes the next type I want to mention, social media marketing.
No. 2: Social Media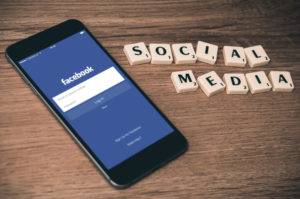 Social Media platforms present tons of opportunities for digital marketing. In addition to being discovered via search, your business can also get found on social media platforms. This can be a result of the content that is liked, commented on, and shared by your audience. People can ask for specific recommendations and have your business be referred to them.
There are many more ways social media helps you build a reputation with your customers and grow your business. Much like SEO, there are methods to increase how often your posts and information are seen on social media. In turn, building a social media presence on different platforms can increase SEO for your web site.
Unlike your own site, you are subject to changes in these platforms, which can occur often. It is important to stay on top of the current best strategies. This is why many businesses choose to have a dedicated social media manager. Perhaps you have a digital marketing specialist, who focuses on social media as well as other areas of digital marketing. Another arena they may assist in is our next topic, email marketing.
No. 3: Email Marketing
One of the biggest benefits of email marketing is that you own all of your content and contacts. This is in contrast to social media platforms. I have seen content creators and influencers with large followings rely on social media platforms alone. Then, they panic when things go awry on these platforms. Sometimes their accounts get hacked, shut down, or just stop growing as a result of changes in the platform. I highly encourage diversifying your digital marketing plans to include more than one way of implementing your chosen strategies.
With email marketing, you own your list. The chances of your customer seeing your email are pretty good, as they are not subject to algorithms of social media platforms. Your efforts to grow and market through email can pay off greatly. If something were to happen to your social presence elsewhere, email marketing provides a direct way of contacting your audience members. They might otherwise not have heard from you again.
Now you have an idea of a few different types of digital marketing. I'd like to discuss a little about strategies you can use to grow your business.
Digital Marketing Strategy
Whatever type of digital marketing you choose to use, you need to have a strategy. This should correlate with your business plan and monetization model. For additional insights on this, check out HubSpot's article on marketing strategy, here. In general, I'd like to share my recommendations for getting started with a digital marketing strategy. 
Get Clear About Your Audience
First of all, you need to be very clear about your audience. If you haven't identified specifics about who you are marketing to, please do. Write a short but specific bio of an audience member. Keep them in mind as I walk you through this strategy example.
Discovery and Actions
You need to decide how the online world plays into your monetization model. What are some specific measurable actions your customer takes online? A successful digital marketing strategy will trace your points of discovery. Then, map them to the actions you hope your audience member will take.
For example, let's say you are a content creator whose main monetization method is affiliate marketing. You may be looking for people to:

1. Subscribe to your youtube channel
2. Watch your videos
3. Visit your web site
4. Sign up for your email list
5. Click on one of your affiliate links
6. Make a purchase or sign up for an offer

The path from discovery through actions that lead them to contribute to your monetization model is what we call a funnel.
Delivering Value and Building Trust
Once you map this path or funnel out, you can focus on building out the steps your audience members take along the way. Here is where you become very intentional about delivering value through online content. If you want your customer to support your business, they need to get to know you, like you, and trust you. 
Following this, you or your digital marketing specialist can work on additional types of marketing. But always keep that ideal person in mind. Create a path for them to engage with your content, products, and services, so that you both benefit. However, this needs to be genuine on both sides. 
Getting Results With Digital Marketing
This may seem like a straightforward strategy, and really it is. One of the most common mistakes I see is spending so much time learning strategies but never implementing any.  So, challenge yourself to take action as soon as possible, don't wait any longer! The audience you want wants you to show up and share with them things that will improve their lives. I have committed to do this myself. I will share the things I learn and watch how it affects my business as I take action!
Leave me a comment and let me know what your next action is going to be.