How We Can Help You
Our mission is to foster creativity, innovation, education, and collaboration. We want to reduce the barrier to entry for you who want to work for yourself online, build a business based on a passion or hobby, create a startup, or build experience in order to break in to a new career. We hope this enables you to make a living doing what you love, have a fulfilling career, find financial and time freedom for your own family, and increase your ability to give back to your community and others.
Your ideas and talent can lead you to an abundant life, given time and resources. You don't have to do it all on your own. We're here to support, uplift, inspire, educate, and provide you with the tools, team members, and resources you need to create the life of your dreams.
Let's leverage technology, and build your success.
Our Team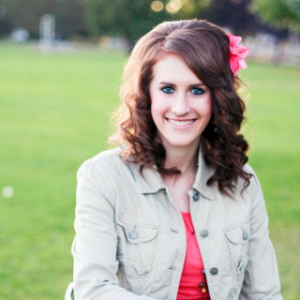 Owner & CEO
Even as a child, Leesa had an entrepreneurial spirit. As the oldest of five, she often enrolled or involved her siblings in various ventures, incuding creating her own school in which they were students, instructing them in a fitness bootcamp, and running her very own store that ran on a currency she developed and rewarded to her siblings based on good behavior. They even put on a full blown carnival in their backyard!
While completing her Bachelor's Degree in Web Design and Development, Leesa also graduated from beauty school. Working in salons and running her own independant beauty business taught her a lot about business operations, managing a store, scheduling, bookeeping, marketing, sales, and customer service.
After graduating with her degree in web development, Leesa worked in corporate both remotely and in office positions. She also continued working on her own side hustles as a contractor, freelancer, bootcamp instructor, and independant developer for projects involving web and software development, digital marketing, and graphic design.
She found a love for using online marketing, videos, and digital technology to teach and help others to be able to grow their own passion based businesses. Leesa fully embraced blogging and content creation to share her various passions and projects, with a mission to help others succeed in finding their freedom.
Other hobbies Leesa also enjoys are: making and listening to music, creative diy projects, exploring the outdoors, organization, and reading. Her driving factor behind the work she does is to be able to provide for and spend quality time with her family, and help others to do the same with their own passions.